Testimonials
This small business has so much character! I was highly impressed with the prices, but these brothers have even greater customer service. The vanity selection is wide and they have so much more to help the cost of your project! I will be recommending this place to any and everyone I know!

Natasha Thompson | Customer Google Review
5 Stars- Just purchased a beautiful 67 inch bathroom vanity at a great price. Everyone here was super kind and helpful from the time of picking out the vanity to loading it up in our truck. Definitely recommend!

Lindsay Johnson | Customer FaceBook Review
GREAT prices... Guys are super helpful and informative of what they sell... It's a drive for me from Marietta but I would recommend it... Do not buy anything without stopping by here! Another thing I love is that they are not like other warehouses that do not allow you to exchange or refund anything. They do!...

Karol Gomez | Customer FaceBook Review
Bathroom Vanity Near Me- Atlanta, GA (James Martin Vanities Dealer)
Introduction:
Looking to transform your bathroom into a haven of luxury? Your search ends here at Bathroom Vanities Outlet Atlanta, where we redefine bathroom renovation excellence. With three conveniently located showrooms across Metro-Atlanta and Gwinnett, GA, we offer an extensive range of faucets, tubs, and over 600 in-stock bathroom vanities at exceptional prices.
Showroom Experience:
Step into our Roswell, Norcross, or Kennesaw GA showrooms today and discover a world of possibilities for your bathroom renovation project. As the go-to destination for premium bathroom vanity options, we cater to Marietta, Alpharetta, and beyond. You can effortlessly locate us by searching "bathroom vanity cabinets near me."
Leading Brands for Quality:
When it comes to bathroom vanity cabinets, we advocate for quality without compromise. Renovate for Less proudly represents esteemed brands such as James Martin, Ethan Roth, Avanity, and Water Creation. As authorized dealers for these top-tier manufacturers, we ensure you receive superior craftsmanship and enduring elegance. For a comprehensive list of the best bathroom vanity brands, refer to our informative blog post.
Design Inspiration:
Gleaning inspiration from prestigious sources like Architectural Digest, HGTV, and Better Homes and Gardens, our clients infuse innovative designs into their bathroom renovations. Our knowledgeable staff is always ready to assist by showcasing completed projects featuring our exquisite vanities. If you require guidance in selecting the perfect vanity, don't hesitate to seek our expert advice. Our showrooms are open to the public Monday through Saturday, welcoming walk-ins with open arms.
Our Unrivaled Offerings:
Renovate for Less stands as one of Atlanta's premier builders surplus material outlets, offering a treasure trove of clearance/discount bathroom cabinets, vanity cabinets, faucets, tubs, and more. With prices slashed by 25-60 percent below retail, we guarantee incredible savings. As authorized dealers for James Martin All Solid Wood Furniture, Kube Bath, Delta Faucet, Anzzi, and Moreno Bath, we provide access to a diverse selection of premium products.
Our Mission and Vision:
Our unwavering mission is to elevate the home improvement and building process for our customers through unparalleled sincerity, honesty, and dedication. We cultivate strong relationships, prioritize customer care, offer exceptional service, and cultivate lasting trust.
Local Excellence:
Operating from our Home Center Outlet in Roswell, GA, we serve a wide spectrum of areas including Metro Atlanta, Alpharetta, Johns Creek, Roswell, Marietta, and more. Our local vision is rooted in delivering world-class customer service, unmatched value, and an extensive range of choices that cater to every budget.
Quality Brands We Carry:
James Martin All Wood Bathroom Vanities (Authorized Dealer)
Ethan Roth (Authorized Dealer)
Delta (Authorized Reseller)
Peerless (Authorized Reseller)
Kube Bath (Authorized Dealer)
Personalized Bath Vanity Selection:
Selecting the ideal bathroom vanity is a careful consideration, involving factors such as size, style, and color. At Renovate for Less Outlet, we offer a wide range of sizes, styles, and colors to cater to your unique preferences. From shaker style cabinets to rustic farmhouse vanities, you'll find the perfect match for your personal style. White and gray remain popular colors, while other options like black and blue allow for distinctive modern and timeless looks.
Quality Materials for Lasting Excellence:
The material you choose for your bathroom vanity significantly impacts its longevity and aesthetics. At Renovate for Less Outlet, we emphasize the importance of investing in the finest materials that combine durability and aesthetics. With our premium countertop material options including Quartz, Marble, Granite, and Quartzite, you can enjoy beauty and functionality.
Your Trusted Bathroom Solution:
Renovate for Less Outlet stands as your trusted partner for all your bathroom renovation needs. Our unparalleled range of products, unbeatable prices, and commitment to customer satisfaction ensure you receive the best value for your investment. Visit us today at our conveniently located showrooms in Roswell, Norcross, and Kennesaw, GA. Elevate your bathroom's appeal with Renovate for Less Outlet - where luxury meets affordability.
3 Metro Atlanta Locations
Norcross | Duluth Showroom
6115 Jimmy Carter Blvd Norcross Ga 30071 - Just minutes from HWY 85 Jimmy Carter Exit
Shop Norcross Inventory
Directions To Norcross Store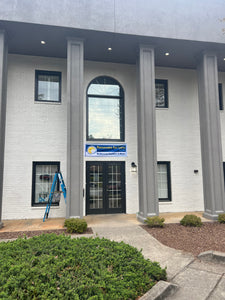 Roswell | Alpharetta Showroom
5120 Old Ellis Pt Roswell Ga 30076 - Just Minutes away from Mansell Rd and HWY 400 Exit
Directions To Roswell Store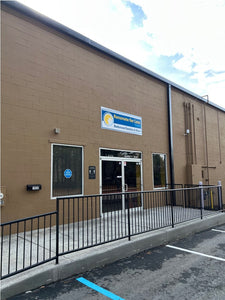 Marietta | Kennesaw Showroom
50 Ernest Barrett Pkwy NW Suite 1035 (Behind Ross) Marietta, Ga 30066 - Near 575 & 75
Directions to Marietta Store